Bernard's Barrels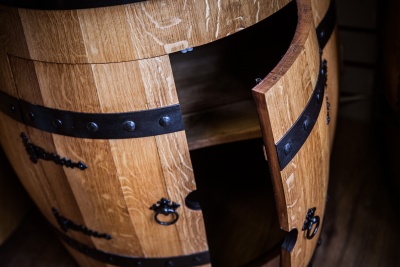 There has always been magic in barrels...
For centuries, winegrowers have used the natural qualities of oak to conjure up intoxicating wines from nothing more than crushed grapes.
The wood's permeability affects the concentration of alcohol, and compounds within it add depth and flavour.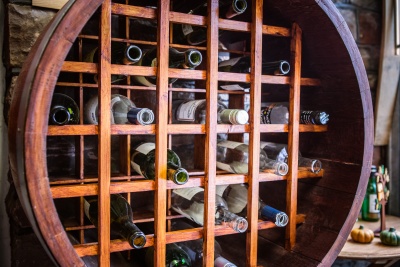 Barrels are prized for their strength and durability, protecting their precious contents over years, and for their practicality, the familiar curved shape allowing them to be easily rolled from place to place.
Those qualities remain even after the wine has been drained and enjoyed for the last time, and in the skilled hands of French craftsman Bernard Mas, the barrels undergo their own transformation.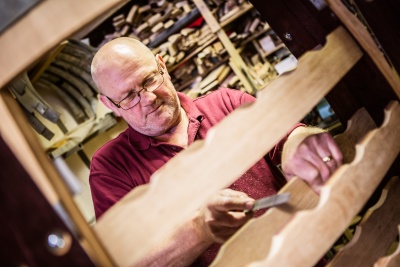 A lifetime of DIY left Bernard wanting to work with his hands, and a few years ago he plucked up the courage to follow his dream and turn the idea of creating unique furniture from wine barrels into reality.
Luckily for us, he set up a workshop right here in South Gloucestershire, and now uses his skills and experience to add a touch of Gallic flair to our surroundings.
Take a trip to Bernard's workshop and showroom in Yate to feast your eyes and fire up your imagination...
Some of his creations remain true to their origins; from a full blown "bar in a barrel" to the elegant curve of a single stave, there's a solution to showcase everyone's wine and glass collection, whether your home is more "chateau" or "bijou".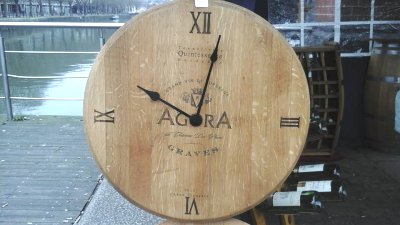 Half and even whole barrels become bistro-style tables and stools to continue the bar theme, and you can serve bread and cheese to soak up the bubbles on boards crafted from staves still bound by their metal hoops.
Other products demonstrate Bernard's creativity, as well as the versatility of the round shape of barrels - what better to make a sturdy bed for your favourite pooch?
Being made of hard-wearing oak, Bernard's furniture can happily sit outside throughout the year, weathering from a rich golden colour to a handsome silver-grey.
The barrels are ideally suited to make substantial planters and troughs, but don't stop there - what about a full set of furniture to grace your patio, or a quirky water feature?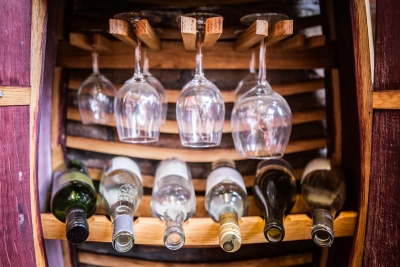 Looking for a wedding or anniversary present with a difference? Bernard's products are unique and can be personalised with names and dates to suit the occasion. Or why not treat your table to a fruit bowl or candle holder?
Bernard welcomes requests for bespoke items, and will happily adapt designs and colours to suit your specific requirements. The possibilities are endless!
Whatever you choose, the quality of the workmanship and attention to detail are second to none.
We may not have vineyards in South Gloucestershire, but thanks to Bernard Mas' talent working miracles in wood, in a little corner of Yate, the magic of barrels lives on...


How to contact Bernard's Barrels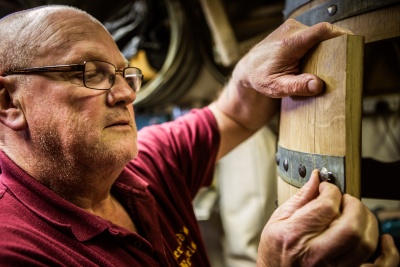 You are welcome to visit Bernard's workshop and view both work in progress and finished products, but please arrange an appointment in advance.
The workshop is based at 7 Station Road, Yate BS37 5HT and you can call Bernard on 07503 215049 or email him at .
For more information, see his website: www.bernarobar.com or his facebook page: www.facebook.com/bernardsbarrels
The photographs on this page have been kindly provided by RichMcD Photography.