LighterLife Xpress Slimming Club competition

This competition closed on Monday 22nd April 2019.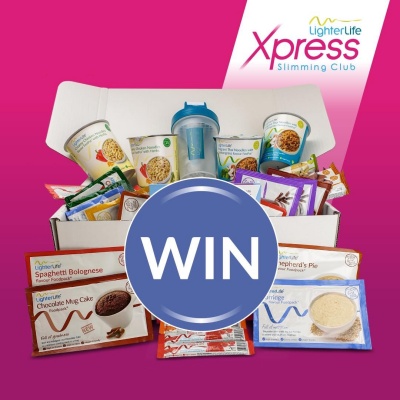 Hoping to be slimmer by summer? Enter this competition to kick-start your journey with a LighterLife Xpress starter pack.
The fabulous prize includes LighterLife slimming products such as porridge pots, shakes and bars and is worth £69.99.
For your chance to win, simply send us your details using the form below, and we'll enter you into the draw.
The lucky winner will be chosen at random and notified by the 23rd of April, and the prize must be collected from an Xpress meeting by the end of April.
LighterLife Xpress meetings are held in the Hazel Room every Wednesday at 9-10am and 5.30-6.30pm at the Ridgewood Community Centre and offer:
Free weekly meetings
No joining fee
A new approach to a healthy mind and body
Lose up to a stone a month
If you are looking to lose weight but are tired of the same old diets and slimming clubs, try something new and benefit from fast, effective weight loss with unrivalled support.
It's a great way to meet new people and change your relationship with food, once and for all.
What have you got to lose? Join Natalie, and let her help you achieve your weight-loss goals with confidence.
Find out more at www.facebook.com/chippingsodburylighterlife/, email: natalie.freeman@lighterlifecounsellor.com or call 07767 213514.



Sorry; we are no longer accepting entries for this competition.