Hawkesbury Show and Fair competition

Win Hawkesbury Horticultural Show & Fair tickets.
Last date for entries is Wednesday 31st July 2019.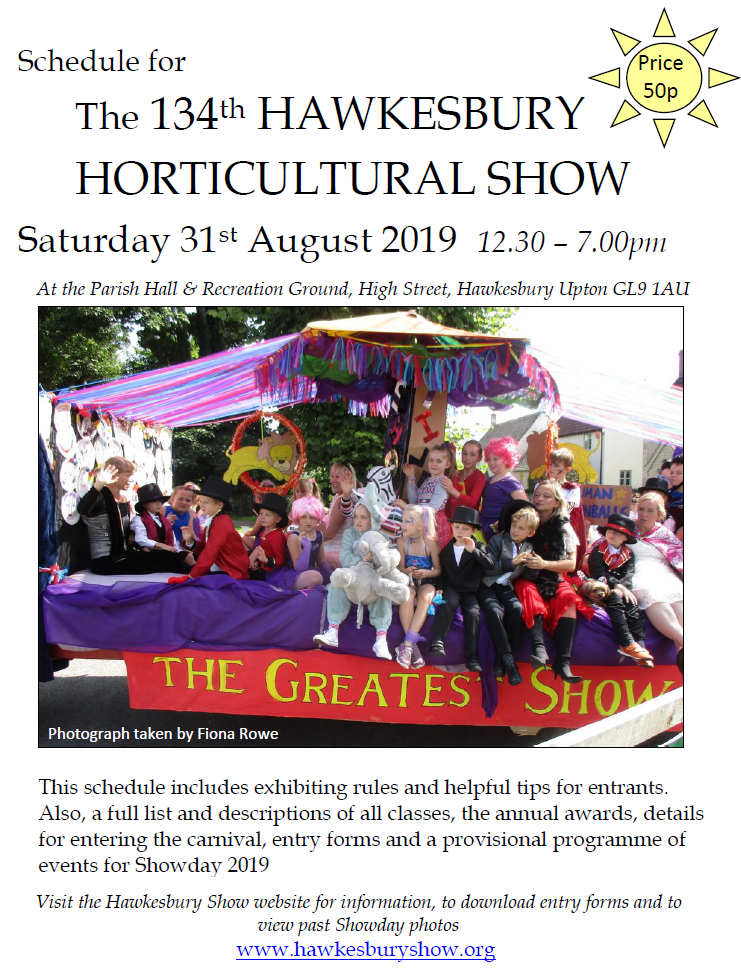 Here's your chance to treat your family to a great day out at a traditional village show and fair.
Enter now and you could win a family pass worth £12, which admits 2 adults and up to 4 children to the 134th Hawkesbury Horticultural Show & Fair on Saturday 31st August.
To take part in the draw, simply send us your details using the form below.
Gates open at 12.30pm for what is thought to be the longest continually held Horticultural Show in England, running for ​133 years without ever being cancelled for war or adverse weather.
It attracts huge crowds of visitors and is held at Hawkesbury Upton's Village Hall and recreation ground.
The main attraction is the large produce marquee, full of fruit, vegetables and flowers as well as home baking, varied crafts, home made wine & beer, original photographs and pictures – all produced by the local community.
Entertainment includes sheepdogs herding ducks, lumberjack skills, allotment guru Terry Walton and a tractor pull competition, as well as bubbles.
There are also fairground rides, refreshment tents, a grand raffle, music and the chance to try shooting and archery, as well as trade, craft and charity stalls.​
The popular carnival procession begins with the crowning of the Carnival King or Queen before travelling through the village to the Show Ground, led by the Nailsworth Silver Band.
Prizes are distributed at 5pm by a local celebrity and the show concludes at 6.30pm with the Grand Auction of Produce.
To find out more, visit the http://www.hawkesburyshow.org.