MindSpace Classes competition

Win two free MindSpace Classes.
Last date for entries is Friday 31st January 2020.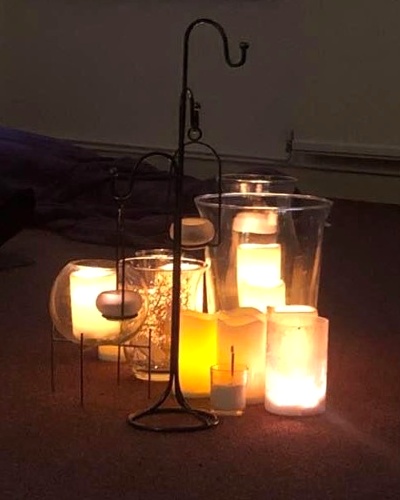 How would you like to release the clutter in your mind, think more clearly and feel better about yourself?
Wendy James is offering one lucky winner the chance to try two of her MindSpace classes, where you can shut out your stress, worries and commitments, and just let your mind drift for a while...
They run on Tuesday evenings, 7-7.50pm in The Waters Room, High Street, Chipping Sodbury, BS37 6AW.
For your chance to win the two free classes, simply send us your details using the form below, and we'll enter you into the draw.
Wendy says: "You don't have to be spiritual or 'tuned in' to benefit from my MindSpace class. To put it simply, if you feel as though you are lugging around too much stress, are worrying too much, feeling anxious/unsettled or have difficulty sleeping then give it a go ~ I am confident that you will enjoy and benefit from it."
"It always feels as though I have a magic wand in my hand when I see how much my customers benefit by simply lying or sitting down in a warm, softly lit room and escaping in to their own, uninterrupted space for a while, investing in their physical and mental wellbeing."
If you're not the lucky winner this time, you can still attend Wendy's MindSpace classes at £7 a session.
If you would like to find out more about how her classes could help you get the very best out of your life, please call Wendy on 07855 054688 or visit: wendyjameshypnotherapy.co.uk.