Chipping Sodbury Treasure Trail competition

This competition closed on Sunday 28th February 2021.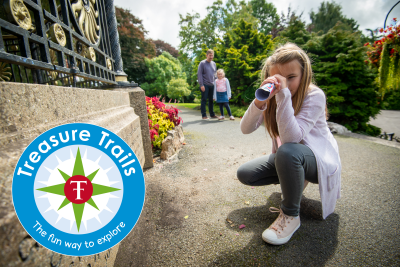 Here's your chance to win a fun and safe day out exploring Chipping Sodbury on a self-guided Spy Mission themed Treasure Trail.
Simply send us your details using the form below, and we'll enter you into the draw to win a voucher code for either a PDF download or a printed and posted version of the Trail.
You can choose which trail to follow - Chipping Sodbury or somewhere else - and the voucher code doesn't expire, so you can use it whenever you're ready for adventure with the most up to date version of the Trail booklet.
As you follow the Trail route, solve the sneaky clues set on existing buildings, permanent features and monuments to crack the code and complete the mission just like a true secret agent!
The Trail is a gentle walk around our largely unspoilt town, retaining all the olde worlde charm that reflects its long history as a market town. The route takes you along its wide main streets as well as including a short pathway along the riverside.
To find out more about Treasure Trails, click here to visit their website.



Sorry; we are no longer accepting entries for this competition.