Catch Up over a Cuppa competition

Win a tea break kit to share with a friend.
Last date for entries is Friday 30th April 2021.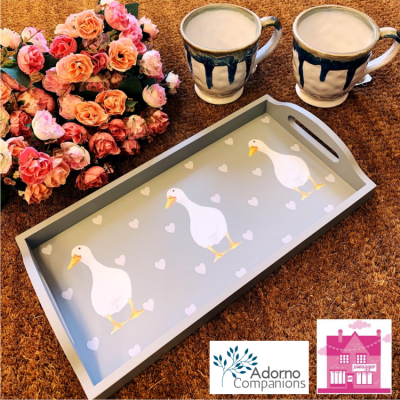 We've all learned the value of companionship over the last year, so take the chance to catch up with a friend over a cuppa as soon as it's safe to do so.
Swagger Unique and Adorno Companions are offering one lucky winner a tea break kit consisting of two mugs and a tray with biscuits and fudge to share. The prize must be collected in person from Swagger Unique.
For your chance to win the tea break kit, simply send us your details using the form below, and we'll enter you into the draw.
Swagger Unique lives up to its name – a shop for the adventurous and discerning. A place that really offers that something totally unique. From jewellery to accessories to home products, Alice promises you will not find it elsewhere.
For a taste of what's available at Swagger, visit swaggerunique.co.uk, email: customerservice@swaggerunique.co.uk or call Alice on 07554 697 674.
Adorno Companions supports people to remain independent in their own homes. Independence and companionship provide a sense of self worth, improve self esteem and ensure your loved one doesn't have to rely on others to complete simple, everyday tasks.
To find out more about the range of services offered by Adorno Companions, visit adornocompanions.co.uk, email: info@adornocompanions.co.uk or call Emma on 07988 700115.