Rocco The Rock Star competition

This competition closed on Tuesday 30th November 2021.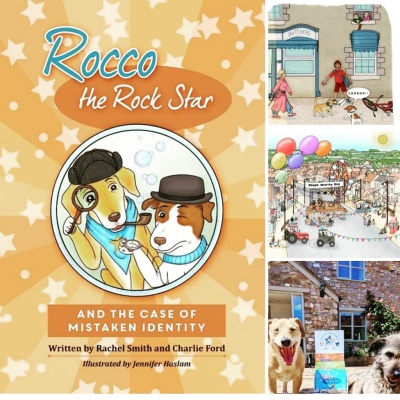 Here's your chance to win a copy of the third enchanting children's detective book featuring superhero Rocco the Rock Star - Rocco the Rock Star and the Case of Mistaken Identity.
Send us your details using the form below, and you could get your paws on your very own copy.
In this latest book in the Rocco the Rock Star children's book series, Rocco the real life rescue dog once again teams up with his gang of doggy misfits, this time to keep the beautiful town of Chipping Dogbury aka Chipping Sodbury safe.
An opportunist thief is on the loose, but have no fear, Rocco and Jasper turn doggy detectives and tap into their sleuthing skills to discover the identity of the culprit.
However as with all mysteries nothing is at it seems. It turns out the thief is actually struggling with an ethical dilemma!
Suitable for ages 3 to 12 and dog lovers of any age.
Visit roccotherockstar.com to find out more.



Sorry; we are no longer accepting entries for this competition.