Welcome
Welcome to MyYate, the online guide to what's on in the area, and who makes it happen!
This month on MyYate there's a chance to win tickets to Sodbury Vale Musical Comedy Club's Calamity Jane, plus you could win Active Lifestyle gym gear.
Browse our calendar for events, find shops, businesses and organisations in the directory and discover more in featured pages.
Have an idea for something else you'd like to see? Click here to let us know, or find out how to advertise.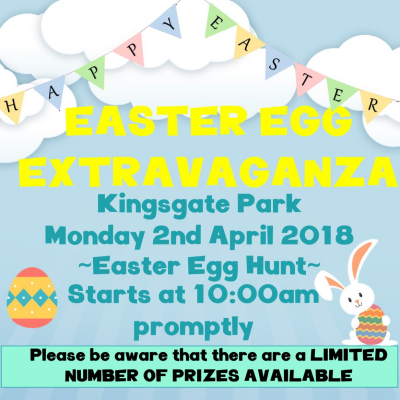 What's on
Friday 23rd March 2018
Saturday 24th March 2018
See more events.


Weather
Friday



7 to 9°C
Saturday




4 to 8°C
Sunday




1 to 9°C
News
Help Spring Clean South Glos
'South Gloucestershire Spring Clean' leaps into action again in 2018 and is the perfect opportunity for everyone to help keep towns, villages, streets, woodlands or green spaces free from litter.
The Council has extended the campaign for 2018 to allow more individuals and groups to join in. This year's Spring Clean will take place from 13 February to 14 May. Do come along and help clean up your local area this spring by organising or taking part in a litter pick.
Please book equipment required as far in advance as possible as numbers are limited. Click below to find out more. Let's all help make South Gloucestershire a better and cleaner place to live and work!

Email:

Acton Court Tours Booking Now
Acton Court is said to be the most authentic Tudor building in England. The remaining East wing was built especially for a visit by Henry VIII and Anne Boleyn in 1535. Groups can book now for summer 2018. Access is with a professional guide only.
4 July to 12 August 2018, Wednesday – Sunday. No tours Sunday 12 August: closing event only.
Advance booking for Groups is essential. To book or for further information, please click below or call the Acton Court Information Line on 01454 228 224.

News feeds
Latest news from the Gazette:
• 'Inadequate' Yate nursing home is set to close
• Children's charity 'devastated' to close and move out of home in Littleton
• Planning Department Weekly List
• Masked men attack Southmead shopkeeper with metal bars
• What the papers say – March 22


Latest items from BBC News:
• 'Highly likely' Russia behind attack - EU leaders
• May urges 'new dynamic' in Brexit talks
• Trump replaces National Security Adviser HR McMaster with John Bolton
• Russian spy poisoning: Policeman discharged after Salisbury attack
• Rise in cancers 'caused by weight'


---
See our sister sites for Chipping Sodbury and Thornbury.

---