Offers and competitions
Competitions
There's a new competition on MyYate this month: you could win a meal for two with wine at Thorn's Farm Wetherspoons.

a copy of Sodbury Tales 2
.
Special offers for MyYate readers
Free 30 minute consultation with Bevan Evemy Solicitors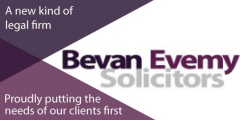 In difficult times, you need legal advice designed to suit your particular circumstances. Bevan Evemy offer a private and confidential consultation with a qualified local solicitor. Choose from a 30 minute face-to-face meeting at one of our offices, or a 15 minute chat by Zoom, Skype or phone available everywhere. We can arrange appointments out of office hours on evenings and selected Saturday mornings if you do not have time during the day.Click here for details.
Razzamataz Theatre Schools - Free Taster


Our classes offer: dance, drama, singing, fun challenges, key life skills, education, fitness and fun! We would like to invite you to a FREE taster session! For info or to book, call Michaela on 07881 440079 or email .
Slim4Christmas with Slimming World
Slimming World is offering no joining fee with six weeks for the price of five, until Monday 20th December. Click here for information about Bonny Mills' Yate Slimming World Group.
Suit Offer at Ridgewood Dry Cleaners Ltd.
2 or more suits cleaned from £22 at Ridgewood Dry Cleaners, which provides high quality dry cleaning and laundry services, as well as clothing repairs and alterations at 80 Firgrove Crescent.
Visit www.ridgewoodcleaners.com to find out more about Ridgewood Dry Cleaners.
Family Law and Divorce – Free 30 minute consultation Wards Solicitors LLP
Divorce – one of the toughest, most emotionally testing challenges any of us ever has to go through, particularly when there are children involved. At a stressful and exhausting time, you need clear thinking, straight talking and understanding legal professionals who can steer you through the process with expertise and compassion. Wards Solicitors has an experienced team of eight family and divorce law specialist solicitors ready to help and 11 local offices for face to face meetings.
Click here to book a free, 30 minute consultation or contact Louise Boustead at our Yate office on 01454 316789.
Special Offers from GR Autoservices www.grautoservices.co.uk


GR Autos gives you peace of mind when you need it most! Give us a call at 01454 320196 for more information.
Visit www.grautoservices.co.uk/special-offers to keep an eye on our special offers.
Free Zumba with Alexandra class
Looking for a fun, friendly and exciting way to get fit? Zumba® with Alexandra offers a range of classes that have a relaxed, no-judgement, friendly, party atmosphere and a good giggle at every session! Your first class is free! After that, classes are £3 per session, or £15 for 5 classes plus a free class.
Click here to find class times and locations.