Offers and competitions
Competitions
This month on MyYate there's a chance to win a meal for two at Thorn's Farm Wetherspoons.

Special offers for MyYate readers
Refer a friend for £5 Off at Thornbury Clinic at Active Leisure Centre, Yate
At The Yate Clinic we know that personal recommendation is the best way to grow. Due to this if you refer someone to our practitioners we will give you and your friend £5 off the next appointment. It's just our way of saying thank you. Click here to find out more about The Yate Clinic.
£20 Discount at Froggle Parties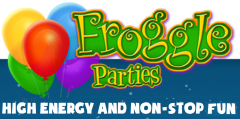 Froggle Parties are the UK's most energy packed children's party provider, offering truly mesmerizing entertainment for any age! Claim a £20 discount when you quote "Cromhall Media".
Click here to find out more.
Special Offers from GR Autoservices


GR Autos gives you peace of mind when you need it most! Give us a call at 01454 320196 for more information.
Visit www.grautoservices.co.uk/special-offers to keep an eye on our special offers.
Family Law and Divorce – Free 30 minute consultation Wards Solicitors LLP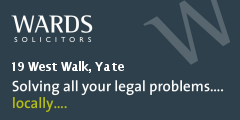 If you're experiencing family issues, it can be difficult to know where to turn for advice. At Wards, we have an established team of approachable and highly experienced family and divorce law solicitors who will take the time to fully understand your circumstances. Whatever your legal problem, we can help you find a workable solution. Face to face, telephone or video appointments are available at any of our 12 branches.
Click here to book a free, 30 minute consultation or call our Yate office on 01454 316789.
Free 30 minute consultation with Bevan Evemy Solicitors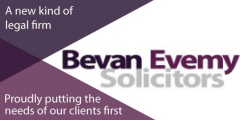 In difficult times, you need legal advice designed to suit your particular circumstances. Bevan Evemy offer a private and confidential consultation with a qualified local solicitor. Choose from a 30 minute face-to-face meeting at one of our offices, or a 15 minute chat by Zoom, Skype or phone available everywhere. We can arrange appointments out of office hours on evenings and selected Saturday mornings if you do not have time during the day.Click here for details.
Need guidance with an Accident and Injury claim? Free 30 minute consultation Wards Solicitors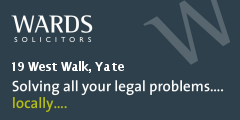 At Wards, we specialise in all areas of personal injury law, including road traffic and cycling accidents, injuries at work, sexual abuse and assault claims, accidents involving animals, industrial diseases, claims arising from faulty products and more. If you have a potential claim you would like to discuss, we provide expert, independent legal advice in plain English and we put our clients at the centre of everything we do. In most cases, we act on a 'no win, no fee' basis. All our lawyers are members of the Personal Injury Lawyer Association, and Wards is recommended as a leading South West personal injury firm by the independent Legal 500 guide. Face to face, telephone or video appointments are available at any of our 12 branches.
Click here to book a free, 30 minute consultation or contact our Yate office on 01454 316789.
Suit Offer at Ridgewood Dry Cleaners Ltd.
2 or more suits cleaned from £25 at Ridgewood Dry Cleaners, which provides high quality dry cleaning and laundry services, as well as clothing repairs and alterations at 80 Firgrove Crescent.
Visit www.ridgewoodcleaners.com to find out more about Ridgewood Dry Cleaners.
Free Helen Abbott Pilates Trial Class
Would you like to learn the exercises to ease your aches and pains? Would you like to discover simple movements that will ease a stiff back and get you moving more freely? Or would you just like to exercise in a way to increase your flexibility? Helen Abbott would like to offer you a FREE trial in one of her classes so that you can learn about the positive effects of Pilates, to reintroduce you to Pilates or to discuss any new aches and pains. There are limited spaces available, so don't hang around, book your free session now and let's get your body back on track to be the best ever. Call 07896 830757 or click here to find out more.