Offers and competitions
Competitions
This month on MyYate there's a chance to win Cromhall Flower Show & Village Fayre tickets.

a Holibrium make-up, facial or reflexology session
.
Special offers for MyYate readers
Every now and then, advertisers on MyYate run special offers. To save you hunting around, we've gathered them all one page for you to pick and choose your favourite deal.
Social Media Training - 90 minutes for £90
How can you make social media work for you, without wasting time or money? Book a bespoke session with Esther James at Socialable and find out how to plan and manage social media content efficiently and effectively. The offer code is 'MYYATE' for a 'Construct the plan' 90 minute consultation.
To find out more, contact Esther via www.socialable.media/work-with-us.
Family Law and Divorce – Free 30 minute consultation Wards Solicitors LLP
Divorce – one of the toughest, most emotionally testing challenges any of us ever has to go through, particularly when there are children involved. At a stressful and exhausting time, you need clear thinking, straight talking and understanding legal professionals who can steer you through the process with expertise and compassion. Wards Solicitors has an experienced team of eight family and divorce law specialist solicitors ready to help and 11 local offices for face to face meetings.
Click here to book a free, 30 minute consultation or contact Louise Boustead at our Yate office on 01454 316789.
Free Razz Tots t-shirt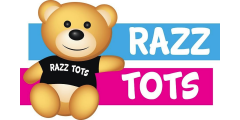 Razzamataz Bristol North Theatre School are excited to be launching our new class Razz Tots - a parent assisted class for age 2-3yr olds, created with EYFS guidelines to give your Tot the best start, learning, having fun and building confidence. All enrolments for our 'In the Jungle' themed classes on the 14th September will receive a Razz Tots t-shirt worth £8.50 absolutely FREE!
Call Georgia on 07809 709003 or email or click here to find out more.
Razzamataz Theatre Schools Free Taster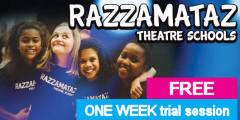 We would like to invite you to a FREE ONE WEEK trial session, limited places! For info or to book a free session, call: Georgia 07809 709003 or email for Yate, and Michaela 07881 440079 or email for Keynsham. Receive a FREE uniform when you enrol in full! We are the ideal place for children aged 3-18 years with an interest in performing to learn Pop Singing, Street Dance, Musical Theatre & Drama! Quote ref Cromhall Media.
Free 30 minute consultation with Bevan Evemy Solicitors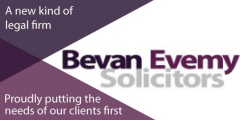 In difficult times, you need legal advice designed to suit your particular circumstances. Bevan Evemy offer a private and confidential consultation with a qualified local solicitor. Choose from a 30 minute face-to-face meeting at one of our offices, or a 15 minute chat by Skype or phone available everywhere. Click here for details.
2 free 1 hour consultations with Red Door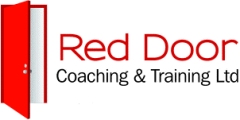 Red Door Coaching and Training are offering 2 free 1 hour consultations on any of the following topics: CV Support - Job Search - Interview Confidence - Career Crossroads - Job Share Best Practice - Business Support - Thinking ahead to Retirement.
The consultations can be done face to face or over the phone, and are available on a first come, first served basis.
Visit reddoorcoachingandtraining.co.uk to contact Red Door and request your consultation.
Free Line Dance Class
Sarah Cleaver at Laughter in Line runs line dance classes at 7.30pm at Iron Acton Parish Hall and Zion Church Hall, Frampton Cotterell. Give the codeword "Grapevine" at the door of your first classs, and enjoy a free second class worth £5.
Visit www.laughterinline.org for more information.
Special Offers from GR Autoservices


GR Autos gives you peace of mind when you need it most! Give us a call at 01454 320196 for more information.
Visit www.grautoservices.co.uk/special-offers to keep an eye on our special offers.
Prepay and save at Ridgewood Cleaners Ltd.
Prepay and save (excludes offers and some items) at Ridgewood Cleaners, which provides high quality dry cleaning and laundry services, as well as clothing repairs and alterations at 80 Firgrove Crescent.
Visit www.ridgewoodcleaners.com to find out more about Ridgewood Cleaners.