Offers and competitions
Competitions
This month on MyYate there's a chance to win £65 to spend at Pure Skin Therapies.

Special offers for MyYate readers
Free Helen Abbott Pilates Trial Class
Would you like to learn the exercises to ease your aches and pains? Would you like to discover simple movements that will ease a stiff back and get you moving more freely? Or would you just like to exercise in a way to increase your flexibility? Helen Abbott would like to offer you a FREE trial in one of her classes so that you can learn about the positive effects of Pilates, to reintroduce you to Pilates or to discuss any new aches and pains. There are limited spaces available, so don't hang around, book your free session now and let's get your body back on track to be the best ever. Call 07896 830757 or click here to find out more.
Need guidance with an Accident and Injury claim? Free 30 minute consultation Wards Solicitors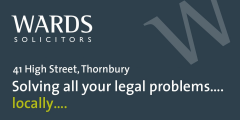 At Wards, we specialise in all areas of personal injury law, including road traffic and cycling accidents, injuries at work, sexual abuse and assault claims, accidents involving animals, industrial diseases, claims arising from faulty products and more. If you have a potential claim you would like to discuss, we provide expert, independent legal advice in plain English and we put our clients at the centre of everything we do. In most cases, we act on a 'no win, no fee' basis. All our lawyers are members of the Personal Injury Lawyer Association, and Wards is recommended as a leading South West personal injury firm by the independent Legal 500 guide. Face to face, telephone or video appointments are available at any of our 12 branches.
Click here to book a free, 30 minute consultation or contact our Yate office on 01454 316789.
Suit Offer at Ridgewood Dry Cleaners Ltd.
2 or more suits cleaned from £25 at Ridgewood Dry Cleaners, which provides high quality dry cleaning and laundry services, as well as clothing repairs and alterations at 80 Firgrove Crescent.
Visit www.ridgewoodcleaners.com to find out more about Ridgewood Dry Cleaners.
Special Offers from GR Autoservices www.grautoservices.co.uk


GR Autos gives you peace of mind when you need it most! Give us a call at 01454 320196 for more information.
Visit www.grautoservices.co.uk/special-offers to keep an eye on our special offers.
Free Zumba with Alexandra class
Looking for a fun, friendly and exciting way to get fit? Zumba® with Alexandra offers a range of classes that have a relaxed, no-judgement, friendly, party atmosphere and a good giggle at every session! Your first class is free! After that, classes are £3 per session, or £15 for 5 classes plus a free class.
Click here to find class times and locations.
Free SPF from The Zest Clinic
Take home complimentary sun protection factor worth £40 when you book a chemical peel or dermaplaning session with Sam Ell at The Zest Clinic, based in Wickwar. Offer runs until the end of August 2022.
Click here or call/text 07887 735876 to find out more and book your appointment.
Colour Guide from Riches Interiors - £9.99 Offer
Good News! Riches Interiors' new and improved colour bible is back! 'How to Colour Your Home Like a Pro' is an interactive e-book by Georgina Riches' - and for a limited time your can grab your copy for only £9.99. What's not to love?!
Click here to visit the Riches Interiors website and get yours now!
Download Your Free 5 Step Design Guide from Riches Interiors
Georgina Riches of Riches Interiors is offering you a Free Download - How to Transform your Space in 5 Easy Steps. All you need to do is subscribe to receive emails from Riches Interiors - you can unsubscribe at any time. As a bonus, you can also have a FREE colour call with Georgina... too good to miss right?!
Click here to find the sign up link at Riches Interiors, and you will receive a downloadable worksheet with all of the details. Happy Homemaking!
Family Law and Divorce – Free 30 minute consultation Wards Solicitors LLP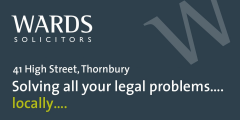 If you're experiencing family issues, it can be difficult to know where to turn for advice. At Wards, we have an established team of approachable and highly experienced family and divorce law solicitors who will take the time to fully understand your circumstances. Whatever your legal problem, we can help you find a workable solution. Face to face, telephone or video appointments are available at any of our 12 branches.
Click here to book a free, 30 minute consultation or contact our Thornbury office on 01454 204899.
Free 30 minute consultation with Bevan Evemy Solicitors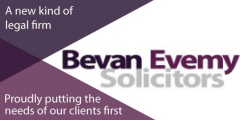 In difficult times, you need legal advice designed to suit your particular circumstances. Bevan Evemy offer a private and confidential consultation with a qualified local solicitor. Choose from a 30 minute face-to-face meeting at one of our offices, or a 15 minute chat by Zoom, Skype or phone available everywhere. We can arrange appointments out of office hours on evenings and selected Saturday mornings if you do not have time during the day.Click here for details.
Razzamataz Theatre Schools - Free Taster


Our classes offer: dance, drama, singing, fun challenges, key life skills, education, fitness and fun! We would like to invite you to a FREE taster session! For info or to book, call Michaela on 07881 440079 or email .