Yate and Sodbury District U3A
Next event
Thursday 4th October 2018
2pm: U3A Photography Group - Yate and Sodbury
St John's Church
St John's Church Centre: Wickwar Road, Chipping Sodbury BS37 6BQ
Do you have a camera but wish you could get some better photos? At the U3A Photography Group (Yate and Sodbury District) we welcome all levels of experience – all you need to join is a camera (or even a mobile phone!) and a desire to learn more about how to improve the photographs you are taking!
We meet on the first Thursday of every month (except July and August) at 2pm at the St John's Church Centre, Wickwar Road, Chipping Sodbury, BS37 6BQ. Each session is two hours long. Anyone can join for a free taster session - if you then wish to join the annual fee is £25 plus you will need to join U3A.

u3aphoto.blog/
Email:

---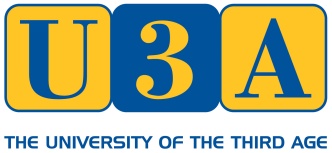 How to contact U3A
For more information and membership details, please visit: www.u3asites.org.uk/yate-sodbury


About U3A
U3A is the University of the Third Age - a self-help group with members sharing learning experiences.
U3A membership is not related to a specific age, but to a period in one's life (the third age) after the second age of full-time employment and parental responsibility.
Anybody in their third age can join U3A and this includes people who are working part time. There is no lower or upper age for membership.
All U3As are different, dependent on the skills and talents of the membership.


We need your help to start new groups
We are always open to your comments, suggestions and ideas and we would welcome and are always open to anyone who has a skill and is willing to run a 'New Group'.
Please contact us if you feel you have something to offer and our Committee will be happy to discuss options and venues for your particular skill.



Forthcoming events
Thursday 4th October 2018