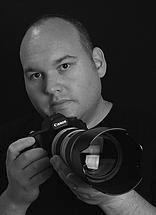 Rich McD Photography will be open from 3rd December:
Mondays to Saturdays 9am - 9pm
Sunday 6th, 13th and 20th December
Closed: 25th & 26th Dec and 1st Jan.
Gift Vouchers available for Family portrait sessions.
***********
A professional photographer for over a decade, RichMcD specialises in commercial work, portraits, weddings and photography tutorials.
RichMcD documents local life through his camera lens, creating a vast legacy of images for us all to enjoy, now and in the future. He also eats lots of ice-creams!
If you'd like to get in touch with Rich, click below to visit his website or check out his facebook page.
Tel: 07768 033097
www.richmcd.co.uk/
Email: