Zumba Gold competition

This competition is not yet live:

• currently marked as disabled (old).

This competition closed on Friday 31st August 2018.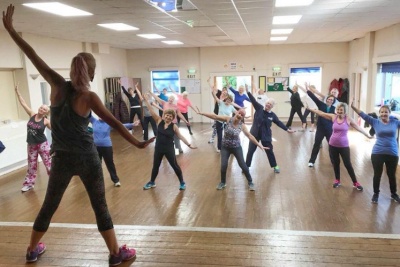 Ready to improve your fitness at a level to suit you, and have fun at the same time? Here's your chance to win 6 free Zumba Gold® classes.
Zumba Gold® is aimed at the over 55s, total beginners to fitness, and people who have recently had an injury, a baby or surgery. The low impact moves help improve strength, balance, co-ordination and brain function.
For your chance to win a course of six classes run by Jodie Horton-Stanley, simply send us your details using the form below.
The classes are new this year, and run Tuesdays 11:30am-12:30pm at St Saviour's Church Hall in Coalpit Heath. Please note there are no classes on Tuesday 21st or 28th August for the summer break.
They cover a wide range of fun dance styles including salsa, merengue, flamenco, rock and roll, bellydance, jive and much more.
Jodie says: "It really is so much fun and suitable for all ages and abilities – low impact does not mean easy or slow! You can take it at your own pace, building up confidence as you get to know the steps. Come and try for yourself!"
If you're not our lucky winner, you can still enjoy the Zumba Gold® class on a pay as you go basis. Click here to find out more.



Sorry; we are no longer accepting entries for this competition.