Kingsgate Park
Next event
Friday 11th February 2022
10.30am: Walking Well - Young Onset Dementia
Kingsgate Park
10.30am-12.30pm
Meeting point - Entrance to Kingsgate Park, Yate that's near the little car park. It's at the end of a very short road called 'Elmwood', BS37 4JB. If the car park is full there's road parking usually on Sunbridge Park which you'll have turned off.
Walking Group for people with a diagnosis of Young Onset Dementia (diagnosed under the age of 65), their carer/friend/supporter.
We meet at Kingsgate Park, which has footpaths, with plenty of places to sit down. There are no steps and just a few slight inclines. Each walk will be a 'gentle' and will take around 30 minutes or so. There are public toilets, including a disabled toilet. Toilets are also available at the cafe.
After the walk we plan to go to the Bird Cage Café.... Read more >>
www.eventbrite.co.uk/e/walking-we...

---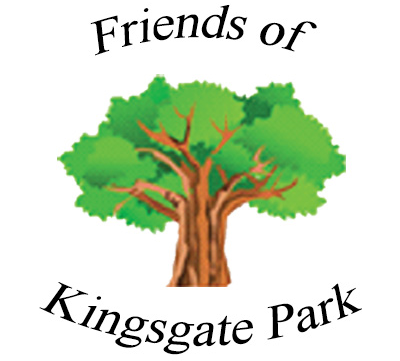 How to Contact Kingsgate Park
If you would like to get involved with the 'Friends of Kingsgate Park', please email: , visit their Facebook page or contact Yate Town Council who will be pleased to pass your details on.
The park gates are locked at night; the park is open from 6am and closes at 10pm in the Summer (April onwards), 9pm otherwise.


Yate Rocks!
Usually Yate Town Council hosts Yate Rocks! each year - it's a free musical festival for all the family, with dance from local clubs and academies.
Click here to see a gallery of photos from 2018's event (the 13th year of the Festival), kindly supplied by Rich McD Photography.
There are children's games and activities, arts & crafts and community stalls offering a wide range of local products and novelties, and drinks stalls providing different alcoholic beverages alongside a variety of catering units for food and refreshments.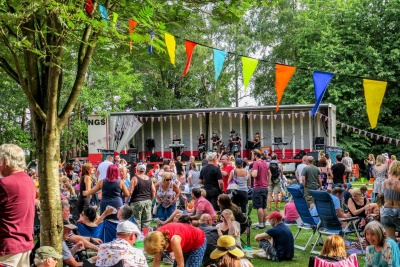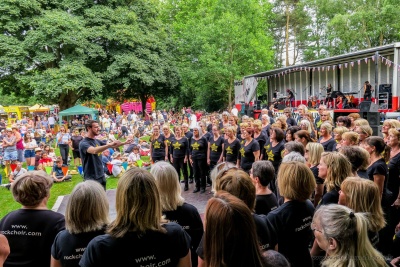 Friends of Kingsgate Park in Yate seeking more volunteers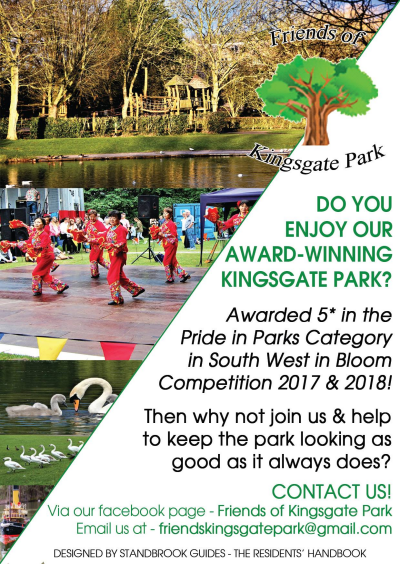 Friends of Kingsgate Park in Yate are hoping to attract more volunteers to help them look after the park, which is used by all ages.
We see Personal Trainers with their clients, joggers, mums with all ages of children, teenagers for a kick around or just a chat, lots of picnics when the weather is good - in fact you could say from 0 – 100 years old.
The group meets four times a year plus organises work days in the park and help Yate Town Council at the Easter Egg Hunt, the festival Yate Rocks and Carols in the Park.
Apart from that they also provide swan and duck food which is sold at the Vintage Birdcage Cakery.
All profits from this go back into Kingsgate Park, either for more swan/duck food, new benches such as the new red bench in the winter garden and plants.
Over the years many awards have been won including in 2017 being awarded the maximum 5 stars in the RHS Pride in Parks award.
Anyone interested in helping to keep Kingsgate Park as one of the green lungs of Yate - please get in touch.


About Kingsgate Park
Kingsgate Park is an excellent leisure area situated between Sundridge Park and Scott Way.
It's perfectly possible to drive past it without noticing it's there, but it's well worth exploring.
It's accessible on foot by various entrances from Kenilworth, Elmwood, Sunningdale and Scott Way, and there's a small car park located at the end of Elmwood, off Sundridge Park.
There's a large playground in the centre of the park, with an adventure area that will make the adults jealous!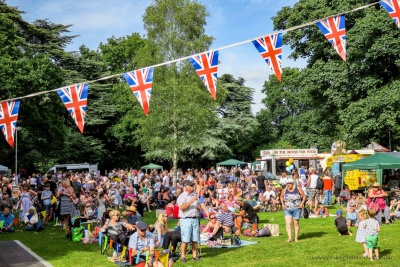 The lake is home to swans, ducks and newts, and the eastern edge of the park is a dedicated nature reserve area. Use of model boats is permitted on the lake.
In 2003 Yate Town Council took over management of the park and the Friends of Kingsgate Park group was formed to assist the Council to do this in the best possible way.


Easter Egg Extravaganza
Yate Town Council in conjunction with The Friends of Kingsgate Park usually hold a free annual Easter Egg Extravaganza with an egg hunt and a bonnet parade.
It is a free event, but please be aware there are a limited number of prizes available on a first come first served basis.
Click here to see a video from 2019, kindly supplied by Rich McD Photography.








Forthcoming events
Friday 11th February 2022