Kingsgate Park
Next event
Saturday 23rd June 2018
12noon: Yate Rocks!
Kingsgate Park
12noon - 8pm
Come and enjoy music from local bands plus dance from local clubs and academies.
Arts & Craft stalls - Beer Tent - Bungee Trampoline - Children's Games & Activities - Children's Rides & Inflatable's – Football skills – Food and drinks stalls - Go-Karts - Punch and Judy
This is the 13th year of the Festival and "Yate Rocks…in the Park!" features a range of different music from local bands including; Tail Lights, Snow Blind, Set in Stone, Elevation, This Way Up, Rock Pipes, South Glos Youth Jazz Orchestra and Le Boolahead., performing alongside local dance groups and associations including; displays by Yasmins, 5678 Dance, Glitter Bugs, Yate Star Twirlers, Stage Coach plus other Clubs and Associations.
Fun... Read more >>
myyate.co.uk/yate/kingsgate-park
Email:

---
How to Contact Kingsgate Park
If you would like to get involved with the 'Friends of Kingsgate Park', please email: , visit their Facebook page or contact Yate Town Council who will be pleased to pass your details on.


About Kingsgate Park
Kingsgate Park is an excellent leisure area situated between Sundridge Park and Scott Way.
It's perfectly possible to drive past it without noticing it's there, but it's well worth exploring.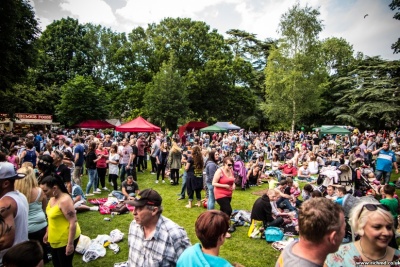 It's accessible on foot by various entrances from Kenilworth, Elmwood, Sunningdale and Scott Way, and there's a small car park located at the end of Elmwood, off Sundridge Park.
There's a large playground in the centre of the park, with an adventure area that will make the adults jealous!
The lake is home to swans, ducks and newts, and the eastern edge of the park is a dedicated nature reserve area. Use of model boats is permitted on the lake.
In 2003 Yate Town Council took over management of the park and the Friends of Kingsgate Park group was formed to assist the Council to do this in the best possible way.






Forthcoming events
Saturday 23rd June 2018
Sunday 24th June 2018
Monday 17th September 2018
Monday 3rd December 2018