Ridgewood Centre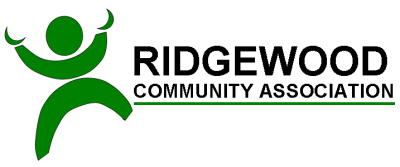 How to contact Ridgewood Community Centre
244 Station Road, Yate, BS37 4AF
Tel: 01454 868650
Web: ridgewoodcommunitycentre.org.uk
Email:
Centre facebook: www.facebook.com/Ridgewood-Community-Centre-1663869277165632


Wild About Play!
The After School Club at the Ridgewood Community Centre provides care for 4-11 year olds attending local schools.

As qualified and experienced child carers they provide:
reliable and affordable care
a safe, fun and friendly environment for your child to relax and play in
Visit www.wildaboutplayridgewood.co.uk to learn more!


Cupcake Fashion Tea Room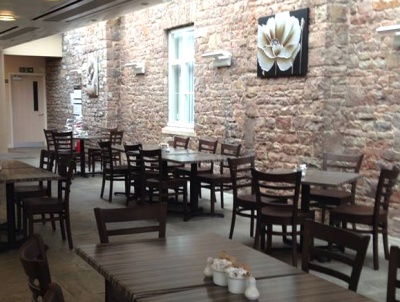 This beautifully refurbished tea room can be found nestled between two old Victorian buildings with a partially glazed roof, which gives a spacious, light and airy feel.
The Team Room offers hot and cold drinks and excellent home-made cakes, including cream tea and afternoon tea for two (booking required). All the food is freshly made on the premises and locally sourced.
Children and babies are always welcome and we even have a little place for small children to play quietly in (parental supervision required at all times).
See the facebook page for more information.


Hire a Hall
Ridgewood Community Centre is an ideal venue for conferences, exhibitions, meetings, social events, recreational activities, education/training, workshops, seminars and special occasions.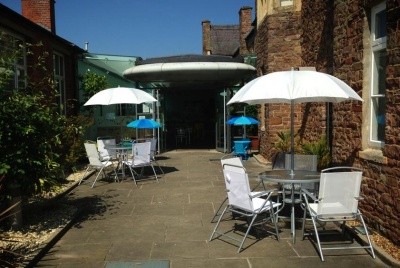 It offers a wide range of rooms of varying sizes, facilities and capacities, together with a modern fully equipped pottery suite.
All rooms are centrally heated and have power points with easy access to toilets, tables, chairs, whiteboards and catering facilities.
Overhead projectors, flip charts, associated materials and sound systems can be provided upon request at a sensible cost.
The Centre is centrally and conveniently located with easy access by road, bus and rail. There is ample on site parking and public parking is available within a few minutes walk.


What's on...
From the Art Society to Zumba, there are many community groups you can join and have fun.
Click here to see the current A-Z of clubs and groups based at Ridgewood Community Centre.
The Centre offers inclusive services that are accessible to all users in the community.


Photographs on this page are supplied by kind permission of The Ridgewood Centre: some were taken by Photographers With Disabilities, a group based at the centre.