Sodbury and Yate Business Association
Next event
Wednesday 2nd October 2019
9.30am: South Gloucestershire Business Show
Bristol & Bath Science Park
The South Gloucestershire Business Show - South Gloucestershire's Festival of Business and Innovation is at The Bristol & Bath Science Park on 2nd & 3rd October 2019.
A leading business event with a festival model featuring a festival line up that covers topical and relevant issues that affect the business community in South Gloucestershire
An exhibition floor with businesses who have an interest in developing the South Gloucestershire economy, developing business relationships and growing their trading base within and far beyond the South Gloucestershire and Bristol area.

www.business-shows.co.uk/south-gl...
Email:

---
Click to see more events for Sodbury and Yate Business Association.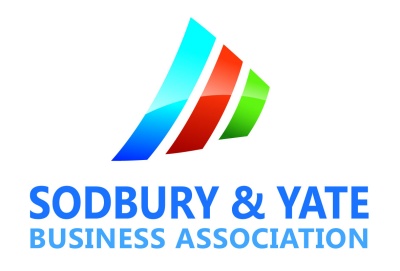 How to contact SYBA
If you run a local business and would like to benefit from being part of the Association, please get in touch with Secretary Rebecca Adams on .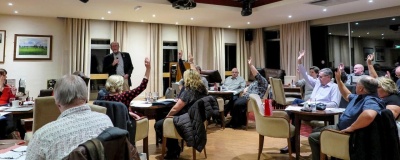 We are delighted to welcome new or prospective members along to our meetings. We usually meet on the second Monday of each month 5.30-7pm.
Please visit our website www.sodburyandyate.biz or our facebook page www.facebook.com/SodburyandYateBusinessAssociation for further information.


Latest News
Yate Shopping Centre Supports Rotary Club in Polio Fight
The world-wide fight against polio was recently highlighted on the streets of Yate Shopping Centre when Yate & District Rotary Club brought its Iron Lung campaign to the Centre.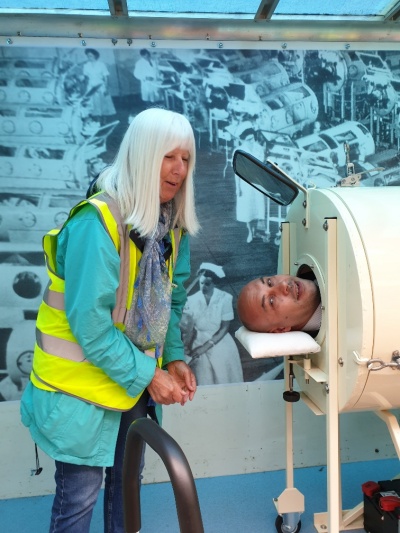 The Rotary has been fundraising for the campaign for nearly 35 years during which time it has seen the disease eradicated from 125 endemic countries in 1985 to just three nowadays – Pakistan, Nigeria and Afghanistan.
Andy Lowrey, Yate Shopping Centre Manager: "We have been supporting the local Rotary Club for several years now as part of our ongoing community work. Most recently we were privileged to host their Iron Lung campaign trailer so the public could learn about polio and the specialist treatment whilst donating much needed funds to the cause."
David Picton, Publicity Officer for Yate & District Rotary Club, said: "We are lucky to have a very good working relationship with Yate Shopping Centre and its management who have regularly allowed us to put displays in vacant units to present our work and undertake fundraising activities.
"The Polio campaign is one of our key activities and for every pound we raise The Bill & Melinda Gates Foundation gives two so the people of Yate know that their contributions are being dramatically increased and are going to a very valuable cause."
The 'Iron Lung' was used in the 1940s, 50s, and 60,s to treat patients suffering from polio which paralyses the body's muscles and stops breathing.
Yate Shopping Centre is asset managed by Ellandi and the property management is headed by Cushman & Wakefield.
The photo shows Yate Shopping Centre Manager, Andy Lowrey, trying out the Iron Lung under the watchful eye of Rotary Club helper Mary Warner.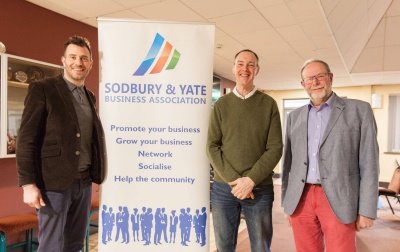 New Chairs for SYBA
Fantastic news - not only do we have one new Chair - we have two!
Dynamic duo - Martin Weaver from Weaver Designs and James Rendell from Clever HR shared their proactive approach at last night's meeting. They have taken on the role of joint Chair of SYBA and have lots of ideas for supporting local businesses to collaborate and grow.
Thanks to RichMcD Photography for the photo.


Happy 10th Birthday Red Door!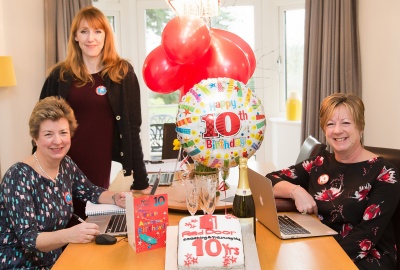 Red Door Coaching and Training based in Chipping Sodbury celebrated their 10th birthday in style with cake, fizz and balloons.
Tracy, Linda and Bella work together with two Associates Debbie and Sally-Anne to deliver training, coaching and facilitation to local and corporate companies.
Their diverse client list includes 10 Universities, South Gloucestershire and North Somerset Councils, Bristol Airport, NHS, Engineering and the Construction Industry.
Photo kindly provided by RichMcD Photography.
Local favourites include Hobbs House Bakery, Yate Supplies and Wotton Farm Shop.
Their most 'asked for' training subjects are Customer Service, Coaching Skills, Dealing with Challenging People and a wide range of Leadership Skills Training.
They also help individuals with CVs and coaching support to get back into the work place or plan for retirement. Job Sharing is a Red Door specialist subject for coaching and training too.
Recently they have visited London to support the Co-Leaders of the Green Party Sian Berry and Jonathan Bartley.
To find out more, visit www.reddoorcoachingandtraining.co.uk.


What is SYBA?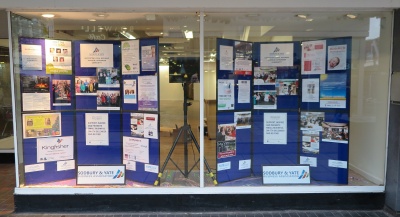 Our aims are to:
Promote your business
Grow your business
Network
Socialise
Help the Community
Sodbury and Yate Business Association is a not-for-profit organisation that was established in 2009 to provide a support network for businesses in the area.
It is run by small business owners within Chipping Sodbury and Yate who have the same shared experiences of starting up and running their own business.
With a strong commitment to social responsibility and supporting the local community the Association is partnered with local councils and charitable organisations and makes an annual donation to a local charity.

Photos on this page are kindly provided by RichMcD Photography.



Forthcoming events
Wednesday 2nd October 2019
Thursday 3rd October 2019
Monday 14th October 2019
Monday 11th November 2019
Monday 9th December 2019