Yate Community Plan

Yate Community Plan Marks 15 Years of Celebrations
In 2007 Yate Town Council began an initiative to build a plan, owned and driven by the community, which would provide evidence to drive forward community projects and enhance the economic and social wellbeing of those living in the Town.
By 2008 Yate Community Plan was launched, successfully engaging with local residents, businesses, community groups and visitors to the Town, to identify projects and ideas founded on the needs and wants of local people.
Over the last 15 years, the group of Community Plan Volunteers have met regularly to consider public feedback, revisit the Plan and driven forwards collaborative projects and positive change in Yate.
Yate Community Plan has identified and contributed to a legacy of successes including: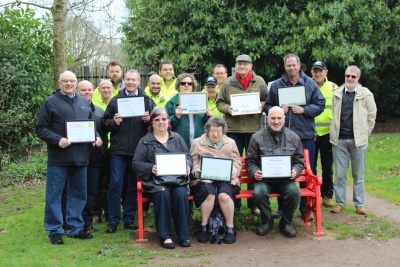 Providing additional youth facilities and engagement;
Desire for more local allotment sites;
Improvements to Yate Train Station including a tile mural feature and planting;
Support of bringing a Cinema to Yate (Armadillo Youth Café and Riverside cinema);
The set up of Yate and Sodbury Business Association which provides business support locally;
Improving cycling safety in Yate to balance between car, bike and pedestrians;
Cranleigh Court Totem Pole Artwork Project;
Tile Mural Project working with local Schools at Yate Shopping Centre.
The original Plan had a twenty year vision; however a large amount of the original objectives have now been achieved which is a fantastic achievement in just over half of the projected timeline.
The current Chair of Yate Community Plan Karl Tomasin (Chair of Yate Town Council) commented: "The Volunteers of Yate Community Plan past and present have shown such resilience and determination to better their local community. The proudness felt by the Volunteers has rippled out into the community, shaping the Town developments taking place around us over the last 15 years.
At a time where many Towns dared to envisage the future, Yate Town Council set in motion 'Yate Community Plan' to enable local influence from a grass roots level which we are very proud and give sincere thanks to the Volunteers who have made all of these achievements possible".


What is the Yate Community Plan?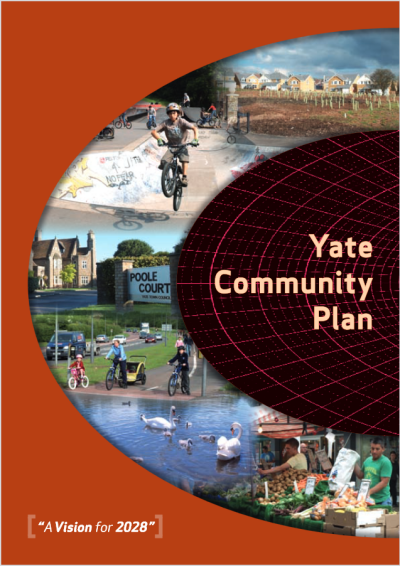 The Yate Community Plan is a visionary document reflecting the local aspirations for the future of the town. It aims to help us all enjoy living and working in Yate, and to spend more time shopping, relaxing and having fun here.
Click here to download a copy of the Yate Community Plan [PDF, 4.25MB]
The Yate Community Plan began in 2008, when hundreds of residents of Yate were involved in contributing their ideas to the plan.
With the help of a grant from Yate Town Council, a resident-led community group launched the plan to the press and public in September 2008.
Following the launch, over 30 volunteers signed up to the Yate Community Plan Implementation Group.
The group has met regularly to prioritise and progress 12 key actions from the plan to help shape the future of Yate.


Get in touch
To find out more about any of the above or get involved with one of these groups please call Yate Town Council on 01454 866506 or email .