Yate Community Plan

Community Plan Delivers Success for Yate
"Yate's Community Plan has proven to be an overwhelming success with many achievements for the town" outgoing Chair of the Community Plan Group, Sue Walker, told the 2013 AGM.
Martin Monk was elected the new Chair and called upon more people to get involved in driving the plan forward: "It is a plan for the people of Yate and needs their active support if the momentum is to be maintained".
The list of achievements achieved by the Community Plan includes:
Yate in Bloom won several awards
The Friends of Yate Station has succeeded in improving both the station frontage and improvements to services
The Armadillo Youth Cafe is fully operational although work on the project started prior to the plan being adopted
Sodbury and Yate Business Association is thriving with a growing number of members meeting monthly
A draft location map of Yate's Green Areas has been produced
Electronic noticeboards advertising events and services have been located in public buildings in Yate town centre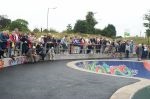 Encouraging people to get involved in the future, the new Chair, Martin Monk, stressed the importance of getting the Town's youths actively working on new ideas.
"Their understanding of social media should be tapped and it is important that we take our work to them. We will be holding a Community Plan meeting in the Armadillo Youth Cafe so that we can engage with them on new plans and ideas to move the town forward.
"The Town's residents wanted a Community Plan and now it is their chance to support it and come forward with ideas that they can drive forward. I want people to meet us to come up with ideas on how we can make Yate a better place to live and work. There are several initiatives underway already but we can't afford to stand still. We must always look at what can be done next!
"If people can't attend one of our meetings, (see calendar for details) they can contact us via Yate Town Council at ."


What is the Yate Community Plan?
The Yate Community Plan is a visionary document reflecting the local aspirations for the future of the town. It aims to help us all enjoy living and working in Yate, and to spend more time shopping, relaxing and having fun here.
Click here to download a copy of the Yate Community Plan [PDF, 4.25MB]
The Yate Community Plan began in 2008, when hundreds of residents of Yate were involved in contributing their ideas to the plan.
See the "We Love Yate" survey responses to see what residents said they enjoyed, and what they'd like to see more of.
With the help of a grant from Yate Town Council, a resident-led community group launched the plan to the press and public in September 2008.
Following the launch, over 30 volunteers signed up to the Yate Community Plan Implementation Group.
The group has met regularly to prioritise and progress 12 key actions from the plan to help shape the future of Yate.


Get in touch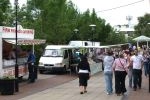 To find out more about any of the above or get involved with one of these groups please call Yate Town Council on 01454 866506 or email .
The photos on this page are reproduced by kind permission of Dave Bruten.