Yate Health Centre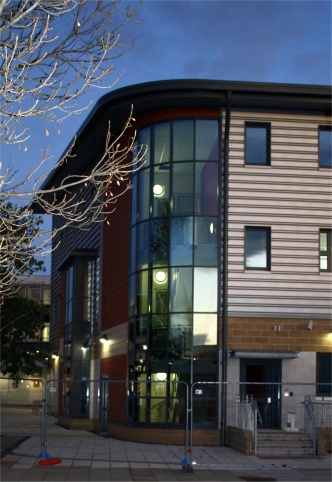 Yate West Gate Centre
Contact Details
Yate West Gate Centre and Minor Injuries Unit
21 West Walk, Yate Town Shopping Centre BS37 4AX
Tel: 01454 315355
West Walk Surgery (GP surgery based at Yate West Gate Centre)
www.westwalksurgery.co.uk
Tel: 01454 272200


Minor Injuries Unit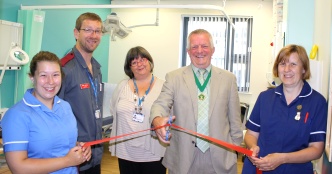 Pictured from left to right are: Lizzy Mason, staff nurse; Peter James, Matron, Bev Mason, Lead for Urgent Care (NHS South Glos); Dept Mayor of Yate, Cllr Martin Monk; Robyn Miller, Emergency Nurse Practitioner.
The MIU, which opened on 22 June 2010, can treat a range of injuries such as:
Sprains and strains
cuts and grazes
injuries to arms or legs
bites – human, animal and insect
minor burns and scalds
minor head injuries
broken noses and nosebleeds
minor head injuries
eye problems such as scratches, foreign bodies in the eyes
Patients do not need an appointment and the MIU is open seven days a week: 8.30am–7.30pm Monday to Friday and 10am–2pm on Saturday and Sunday.
All patients are seen by an Emergency Nurse Practitioner (ENP) or an Emergency Care Practitioner (ECP) who have wide experience of dealing with minor injuries and treating children.
Minor Injuries Units do not treat minor illnesses such as a sore throat or temperature and people should contact their GP for treatment.
Minor Injury Units will not treat:
unconscious patients
serious medical conditions
major injuries, like a car crash
overdoses
alcohol related problems
mental health problems
For any of the above cases you should go to your local A&E or dial 999.
You can always ring and check with the MIU whether they can treat you or if it is best to see your GP or go to the local A&E. Telephone: 01454 315355.
The Minor Injuries Unit is based in the Yate West Gate Centre (next to Yate Library), 21 West Walk, Yate, BS37 4AX.


West Walk Surgery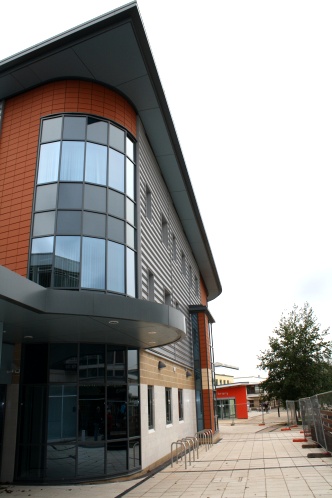 West Walk Surgery is the GP surgery based in the Yate West Gate Centre.
Mr George Toogood, aged 100, and thirteen day old Joseph Nutt, the oldest and youngest patients at West Walk Surgery, helped cut the ribbon on March 8th 2010 - the surgery's first working day in its new home.
West Walk Surgery's managing partner, Martin Wilkes, said: "The new building is a massive improvement. Although the cabins have served us well and were a vast improvement on the previous building, we appreciate it has still not been ideal."
West Walk Surgery first opened its doors in 1970 after doctors working from home realised the need for better health provision. Kennedy Way and Courtside surgeries shared the building but as Yate's population grew they both moved into their own premises.
In recent years, the surgery became unfit for purpose and doctors decided to build a new practice and an agreement was reached with NHS South Gloucestershire to lease part of a new health centre on the site of the former surgery.
The surgery, which is based on the first floor of the Yate West Gate Centre, has 13,000 patients on its register. The surgery has four treatment rooms and 11 consulting rooms. Mr Wilkes said: "We have our own dedicated reception area, a call screen, and a new phone system which will be a major improvement on the previous outdated system. Importantly, there is a GP's office where doctors can work together and share information to help improve patient welfare."
www.westwalksurgery.co.uk
Tel for West Walk Surgery: 01454 272200


Yate West Gate Centre
South Gloucestershire residents benefit from a range of health, children's, young people and family services on their doorstep at the Yate West Gate Centre.
The Centre is a joint venture between NHS South Gloucestershire and South Gloucestershire Council to allow residents to access a wide range of services all in one place.
Chief Executive of NHS South Gloucestershire, Penny Harris, said:
"This is a unique facility. Local people can access therapy and hospital outpatient appointments, have an x-ray or get treatment for a minor injury without needing to travel to a hospital.
They can also visit a GP surgery and access council services for families and young people all in one visit."
Services currently operating at the Yate West Gate Centre are as follows:
Connexions
Sure Start Children's Centre
Youth Service
Family Support
Education Welfare
Education Psychology
Children's social services
Inclusion Support and Special Educational Needs
Midwives
District nurses
School nurses
Clinical Assessment and Treatment Service (CATS) – for the management of joint pain
Physiotherapy
Occupational Therapy
Speech and Language Therapy
Health Visitors
Podiatry
Boots Pharmacy
West Walk Surgery
X-ray department
Outpatient clinics
Minor Injuries Unit
Yate West Gate Centre named by local people
After a call for suggestions for names from members of the public, the health and integrated children's centre at Yate is now called the Yate West Gate Centre.
NHS South Gloucestershire and South Gloucestershire Council asked local people for their suggestions for a name for the centre. The Yate West Gate Centre was chosen from a range of suggestions put forward, many of which included references to local history or the landscape.
"From the suggestions put forward by local people we understand that the name Yate is derived from the Saxon Giete or Gete meaning "a gateway into the forest area". During the Saxon period and well into medieval times most of South Gloucestershire was covered by scrub, woodland and forested areas, later being used as royal hunting reserves. The new name – Yate West Gate Centre – refers to its location on the "west gate" of the town centre and the west gate to the forest area," said Roger Pedley.
Councillor Sheila Cook, executive member for children and young people, said: "it was important for people in the Yate area to have the opportunity to suggest a name for the new centre as it be a real benefit for the whole community."