Yate Heritage Centre
Next event
Saturday 21st September 2019
10.30am: The Yate Aircraft Industry Exhibition (Tue-Thur & Sat)
Yate Heritage Centre
19th September to 2nd November, 10.30-4.30pm Tuesdays, Wednesdays, Thursdays and Saturdays
To tie in with the 80th anniversary of the Second World War we are pleased to display "The Yate Aircraft Industry".
Between 1917 and 1945 Yate was a centre of the Aircraft Industry in the south-west. We look at what was produced in the Yate factories and will have historic artefacts and models from the Hendy Aircraft archive, one of the companies which formed Parnall Aircraft Limited in Yate in 1935.

www.myyate.co.uk/yate/yate-herita...

10.30am: Yate International Festival
Yate Heritage Centre
10.30am to 4.30pm
There will be a full day of international entertainment from numerous performers and community groups. As well as some of our regular favourites such as Indian Dhol Drummer, West African Mundi Dancers and Hindu Puppet Theatre, we will be having contemporary Polish dancing, new Chinese folk and traditional Irish folk.
Activities including sari dressing, yoga, tai chi and Chinese calligraphy will all be available, and there will be entertainment from local school choirs, dancers and the renowned Acro-Gymnastics.
Indian and English Food will be available and there will be lunches and tours within the church.
International Festival Itinerary:
St Mary's Green
10.45am Opening Ceremony
11am Cameroonian Mundi Dance... Read more >>
---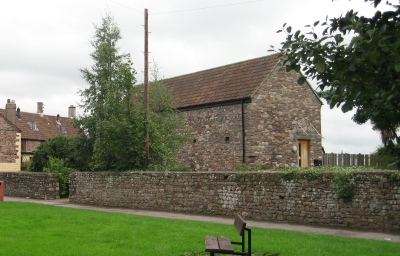 Yate Heritage Centre
About the Centre
Yate and District Heritage Centre celebrates Yate's cultural, historical, social and industrial past.
It does so by staging thought-provoking and varied exhibitions and events, including a regular series of quizzes, historical lectures and other one-off sessions - see the right hand side of this page for more details.
All parts of the community are involved in generating historical information at the Yate Heritage Centre. Admission is free and everyone is welcome.


How to Contact Yate Heritage Centre
Opening Hours
| | |
| --- | --- |
| Monday | Closed |
| Tuesday | 10.30am-4.30pm |
| Wednesday | 10.30am-4.30pm |
| Thursday | 10.30am-4.30pm |
| Friday | Closed |
| Saturday | 10.30am-4.30pm |
| Sunday | Closed |
What you'll discover inside
The Centre contains the two major local history collections and these are available to the public on open days and through appointment.
There are over 3,000 objects in the Centre's collections acquired since the mid 1990s.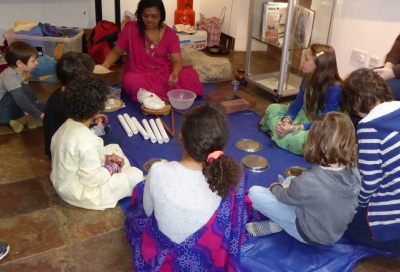 They include: historic 3D objects, maps, photographs and documents, as well as an educational handling collection.
The Centre also houses the Oral History Project Group's collection of photographs, tapes, documents and of course oral history, amounting to 4,000 items.


Get involved
Yate and District Heritage Centre welcomes volunteers.
If you would like to help with displays or events, or would like to join the Friends Scheme, please contact the Community Heritage Officer, David Hardill.


Hire the Centre
You can hire The Heritage Centre, which has two multi-purpose galleries and welcomes the disabled, through
Yate Town Council
.
How to find the Centre

The address is Church Road, Yate, BS37 5BG
You'll find the Heritage Centre between the White Lion Pub and St Mary's Church.
Its location is the site of former stables dating back to the 1840s.
This prestigious building and key location make the Centre accessible to visitors.






Forthcoming events
Saturday 21st September 2019
Tuesday 24th September 2019
Wednesday 16th October 2019
Tuesday 22nd October 2019
Tuesday 12th November 2019
Tuesday 19th November 2019
Wednesday 20th November 2019
Wednesday 4th December 2019
Tuesday 10th December 2019