Yate Women's Institute
Next event
Monday 9th September 2019
7.30pm: Yate Women's Institute
Poole Court, Yate
Come and join the NEW Yate Women's Institute! We are a new friendly group of ladies who meet on the second Monday of the month.
September 9th - Find out more about being the Mayor of Yate with a talk by John Ford
October 14th - Martyn Poole is going to tell us more about the Bristol Soup Run
November 11th - Quiz Night - get your thinking caps on!
December 9th - Christmas Fun and Games
It is £5 for visitors or if you would like to join, the subscription is £31.50 (for the rest of the year).
Come along or contact us for more details!

www.facebook.com/groups/YateWI
Email:

---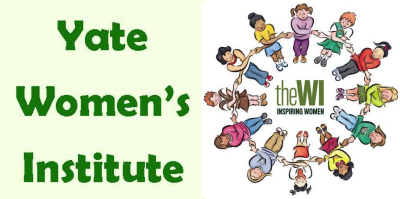 We are a newly formed WI in Yate and a friendly group of women who would love you to come and join us at our meetings.
We aim to appeal to a wide variety of interests and hope to organise a variety of smaller interest groups as well as trips throughout the year.
Meetings are held on the second Monday of the month in the Heron Suite at Poole Court, Yate, BS37 5PP, 7.30-9.30pm. Doors open at 7pm. Refreshments available.
See the events listings at the bottom of this page for details of upcoming meetings.
We are always pleased to welcome and offer friendship to visitors and new members. Annual subscription payable. Visitors welcome £5.
Contact us for more information: www.facebook.com/groups/YateWI or email:
For more information about the Women's Institute nationally, click here to visit www.thewi.org.uk


Latest Meeting
Yate WI welcomed 22 Members and 2 Visitors on a beautiful summer evening to their July meeting in Poole Court, Yate.
As we are having a break in August, we had an End of Term Party and a Hen Party (non-alcoholic!) for a Member who is getting married soon. Members were given a coloured card on entry and sat at the relevant table which meant we were all sitting with someone we didn't know.
After business we settled down to the games. We had two charts of names and we had to match which pair were married to each other. This threw up some surprising answers! One person got every answer correct but she admitted she reads a popular celebrity magazine! Each table had a Committee Member as Hostess/Games Master. We then had a Quiz all about marriage. The Games Masters then took Members through the other games by moving around the tables. We played 10 Clues, Card Bingo and something that involved a clucking plastic chicken (mmm!). A small prize was given to the winner of each game.
We then had a break for tea and cakes, courtesy of the Bride-to-be. We had our first Raffle with prizes of toiletries, a scarf and a scented candle.
Our next meeting is on Monday, 9th September at 7.30 pm, which will be a talk by John Ford, recently Mayor of Yate, on his time as Mayor. We will also have a book sale.
Visitors are welcome at every meeting and you will be given a warm welcome.






Forthcoming events
Monday 9th September 2019
Monday 14th October 2019
Monday 11th November 2019
Monday 9th December 2019