Yate Women's Institute
Next event
Monday 9th December 2019
7.30pm: Yate Women's Institute
Poole Court, Yate
Come and join the NEW Yate Women's Institute! We are a new friendly group of ladies who meet on the second Monday of the month.
December 9th - Christmas Fun and Games
It is £5 for visitors or if you would like to join, the subscription is £10.50 (for the rest of the year).
Come along or contact us for more details!

www.facebook.com/groups/YateWI
Email:

---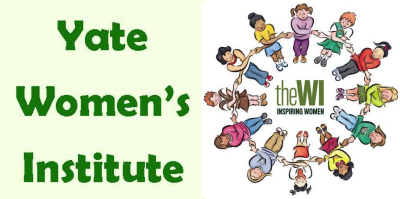 We are a newly formed WI in Yate and a friendly group of women who would love you to come and join us at our meetings.
We aim to appeal to a wide variety of interests and hope to organise a variety of smaller interest groups as well as trips throughout the year.
Meetings are held on the second Monday of the month in the Heron Suite at Poole Court, Yate, BS37 5PP, 7.30-9.30pm. Doors open at 7pm. Refreshments available.
See the events listings at the bottom of this page for details of upcoming meetings.
We are always pleased to welcome and offer friendship to visitors and new members. Annual subscription payable. Visitors welcome £5.
Contact us for more information: www.facebook.com/groups/YateWI or email:
For more information about the Women's Institute nationally, click here to visit www.thewi.org.uk


Latest Meeting
The last month has been a month of "firsts" for Yate WI – our first AGM, our first Gin Tasting Evening and our first Quiz night – nothing big I am sure you will agree but all firsts never the less! The Gin Tasting evening was well attended with 32 ladies from various local WI's beside Yate WI attending to try a variety of gins, tonics and cocktails. A wonderful time was had by all who attended and the committee would like to say a huge thank you to members Sue Walker, Anne Weaver, Jude Griffin and Karen Witwicki who planned and organised the evening. Thank you also to Waitrose, Aldi, 6oClock Gin, Masons, Morrisons, The Perfume Shop, Bloccs, Jimmy Dean and Poole Court for all their support and donations towards the evening. Our latest meeting was on November 11th with 31 people attending for an evening of brain puzzling and cakes, an entertaining evening was had by all and we all went home having learned something new! (What word sounds the same even if you remove 4 of its letters?)
Why not join us at our next meeting on December 9th at 7.30pm at Poole Court for an evening of chat, Christmas puzzles and puddings! Or come and join us at our monthly coffee afternoon on the 3rd Wednesday of the month at 1.30pm at The Cupcake Fashion Tearoom, Ridgewood Centre, Yate. There is always a warm welcome for visitors and prospective new members! (answer: Queue)






Forthcoming events
Monday 9th December 2019