Yate Common
Latest News
Friends of Yate Common
The Friends group was formed in 1987 when there was a real threat that the Common would be built on.
The Friends saved the Common, and it is now a safe haven for many species of birds, mammals and insects, and is over 200 acres in size.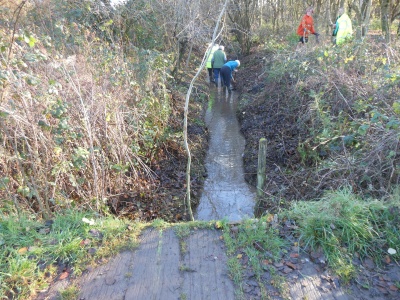 Find us on Facebook.
The aims of the group are to:
promote public awareness, use and enjoyment of the common and at the same time to protect the wildlife on the common
raise funds for enhancing the Common and encourage users to respect the environment
support and assist South Glos Council and Yate Town Council in the management of the Common
We hold regular work days: litter picking, cutting brambles and clearing gateways. Meetings are held quarterly.
Contact Pat Cotterell at or email: for more information.
Jubilee Field Status
Yate Common is a Queen Elizabeth II Jubilee Field.
The Queen Elizabeth II Fields Challenge aims to protect outdoor recreational spaces across the UK to create a grassroots legacy from the momentous events of 2012: Her Majesty's Diamond Jubilee and the Olympic and Paralympic Games.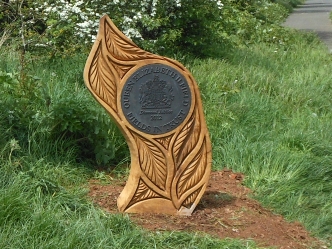 The heraldic plaque, pictured right, is now in place by the entrance.
Visit www.qe2fields.com to read more about the scheme.