Yate Library
Next event
Tuesday 28th June 2022
1.30pm: Free Creativity for Wellbeing Art Course
Yate Library
1.30-3pm, Tuesdays from the 26th April (excluding the half term 31st May) to 5th July
As part of our Creativity for Wellbeing Art courses at Bristol School of Art we are putting on a free (fully funded) 10-week course at Yate Library.
The classes are available to all levels of ability, 19 years and above and aim to use creativity to improve wellbeing, confidence and self-esteem. They are suitable are suitable for people who may be going through a difficult period and looking for a way to cope with this through art.

www.sgscol.ac.uk/study/creativity...
Email:

---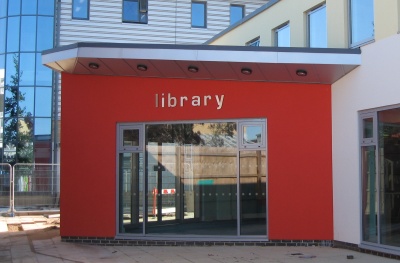 Contact Yate Library
Address: 44 West Walk, Yate, South Gloucestershire BS37 4AX
Phone: 01454 868006
Fax: 01454 865712
Website: www.librarieswest.org.uk or www.southglos.gov.uk/libraries
Email:
Click here to view the current staffed and open access hours.


Latest News
Gadgeteers, Summer Reading Challenge 2022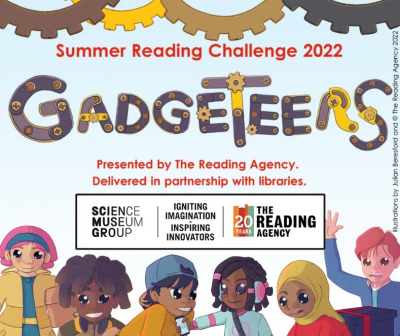 Visit the library and become a Gadgeteer with the Summer Reading Challenge 2022 - it's FUN and FREE!
All children aged 4–11 are invited to take part! Children read books over the summer holiday and collect stickers (including some stinky ones!) to complete their special Gadgeteers poster and get a medal and certificate.
Join Gadgeteers, Summer Reading Challenge 2022 at a South Gloucestershire library from Saturday 9 July to Saturday 10 September and pick up your FREE bag of Gadgeteer Goodies* and see the difference the Summer Reading Challenge makes to your child's reading.
Children love taking part and there are lots of awesome FREE activities: Fizz Pop Science workshops and Gadgeteer themed crafts and Lego clubs.
Find out more at www.southglos.gov.uk/summerreadingchallenge or like us on www.facebook.com/sgloslibraries for the latest updates.
* Available whilst stocks last.


Summer Reading Challenge Volunteers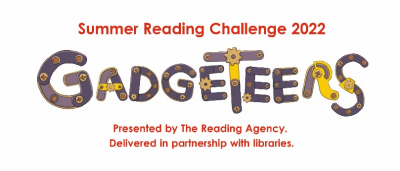 Make a difference this summer! South Gloucestershire Libraries are looking for friendly and enthusiastic volunteers to join the team running Gadgeteers, Summer Reading Challenge 2022.
Volunteers will spend their time supporting children to do the Summer Reading Challenge, talking with them about the books they're reading and helping at a range of fun activities in the library. This is a great opportunity to develop skills in communication, team working and creative projects, whilst having fun and making new friends.
Summer Reading Challenge volunteers say:
"The summer reading challenge is extremely fun and rewarding to help out with! Watching the children who partake in the reading challenge progress and feeling pride in their reading abilities is amazing and I feel that I've learned a great deal about the importance of reading for everyone".

"This experience has once again furthered my confidence and people skills. One of the main reasons I enjoy the SRC so much is because it has gotten me out of the house. I really enjoy seeing how happy the kids get when they receive their medals and I love being the on to deliver that excitement?".

The theme of this year's challenge is Gadgeteers – celebrating the role of imagination in both reading and science. Children read books of their choice and collect stickers to get their medal and certificate.

The closing date for applications is 30 June. Volunteers must be aged 14 or over. For more information ask a member of staff at any South Gloucestershire library, email or visit www.southglos.gov.uk/library-volunteers.


Open Access at South Gloucestershire Libraries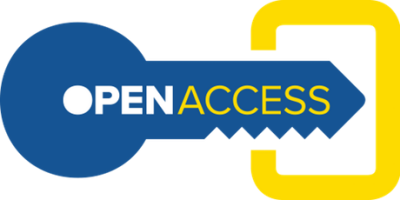 If you register your card for our new Open Access System, and attend an induction, you'll be able to access library facilities any day throughout the week.
You can borrow and return books and use the computers.
Please speak to a member of staff for more details.


Home Library Service - books to your door
Do you, or anyone you know, find it difficult to get to the library for books? If the answer is yes, please contact us to ask about our Home Library Service as we have volunteers happy to help.


Books to help you look after your wellbeing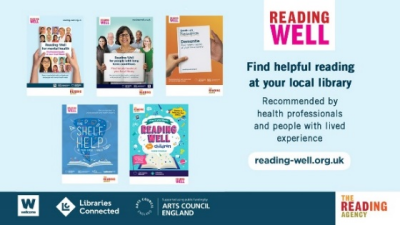 Many of us find ourselves needing a bit of support and advice to get through difficult times.
We have the expert endorsed national Reading Well collections of books for all ages on mental health topics such as stress, anxiety, depression, bereavement and grief free to borrow and reserve.
Find out more at www.southglos.gov.uk/librarychanges.


Use the Library Online
Our free online library is always open 24/7: eBooks, eAudiobooks, eComics, digital magazines and newspapers continue to be available for library members to download anytime - www.southglos.gov.uk/eresources has all the details.
It now also includes Who Else Writes Like?, and for children, Who Next? where you can find authors who write in a similar way to those you have already enjoyed reading. Simply log in with your library card number and select South Gloucestershire.
If you are not already a library member you can join online at bit.ly/joinLW - membership is free.  You will receive an Online Membership number which will work for our digital services right away. Please enter an email address when you register for greater control of your account.


Regular Activities at Yate Library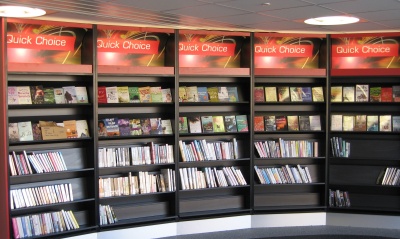 Wriggle and Rhyme: Thursday and Friday mornings in term-time 9.30–10am - Rhymes and songs for parents and babies/toddlers to enjoy together
Storytime: Tuesday morning 9.30–10am – A free family friendly storytime, with stories and a simple craft for preschool children
Computer Support with our Digital Champion Volunteer: Saturday mornings 10-11am or 11am-12noon. To book a session call 01454 868006 to speak to a member of staff, or email .
Vision West of England Information, Advice and Support Drop in: Second Thursday every month 10am–12noon. For more information contact Marc on 0117 322 4855 or
Craft Group (every 4 weeks) - Share tips and ideas for your knitting, sewing or crochet projects.


Libraries near Yate:
Marshfield Community Fortnightly Pop-Up Library
---
On the opening of Yate's New Library
Performance poet John Hegley penned this special poem to mark the re-opening of Yate Library on 27th January 2010, after its £1.5 million refurbishment: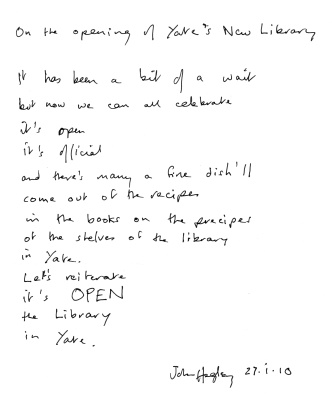 It has been a bit of a wait
but now we can all celebrate
it's open
it's official
and there's many a fine dish'll
come out of the recipes
in the books on the precipes
of the shelves of the library
in Yate.
Let's reiterate
it's OPEN
the Library
in Yate






Forthcoming events
Tuesday 28th June 2022
Tuesday 5th July 2022
Thursday 7th July 2022
Saturday 9th July 2022
Thursday 14th July 2022
Thursday 4th August 2022
Thursday 1st September 2022
Thursday 6th October 2022
Thursday 3rd November 2022
Thursday 1st December 2022