Yate Library
Next event
Thursday 12th August 2021
10am: Sight Support Community Hub
Yate Library
Running on the 2nd Thursday of each month.
Our Sight Advisors are available to offer information and advice on assistive technology, lighting, magnifiers and much more to help you manage your sight loss.
Appointments are available between 10am and 1pm. At this time the community hubs remain an appointment only service and booking is essential.
For more information or to book for any of the services below, please call 0117 3224885 or email below.

www.sightsupportwest.org.uk/
Email:

---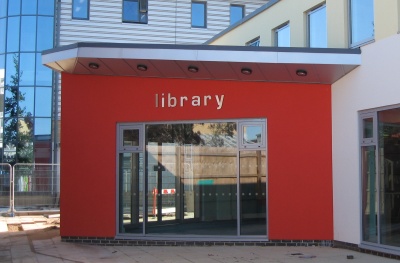 How to contact Yate Library
Address: 44 West Walk, Yate, South Gloucestershire BS37 4AX
Phone: 01454 868006
Fax: 01454 865712
Website: www.librarieswest.org.uk or www.southglos.gov.uk/libraries
Email:
Click here to view the current staffed and open access hours.


Latest News
COVID-19 Update
Your library is now open, with safety measures in place in line with Government guidance.
All services are subject to change at short notice - you'll find more information here: www.southglos.gov.uk/librarychanges.


Open Access resumes at South Gloucestershire Libraries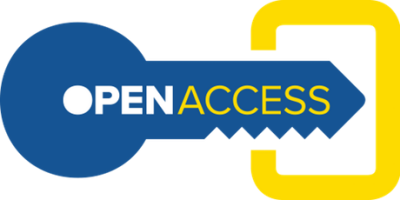 Open Access has now resumed at South Gloucestershire Libraries, available on a limited basis while operating with Covid-19 restrictions in place, initially on Saturday afternoons until 5pm and on Sundays between 8am – 5pm, to begin with.
A full range of services will be available to customers, including selecting books and DVDs, access to IT and printing facilities.
Customers will be required to follow Covid-19 guidance on social distancing and asked to wear a face covering while visiting. Anyone who is not registered to use Open Access can book an induction session from 5 July.
In 2019/20 there were 56,000 visits by 6770 customers to our libraries during Open Access hours. Introducing Open Access enabled our libraries to increase their opening hours by 80%, resulting in us being able to offer some of the highest number of library opening hours in England.
All libraries are open for people to choose their own books and there is substantial range for all ages and interests. Libraries are also re introducing 'Rhyme Times' for younger children, with sessions needing to be booked in advance.
Details of all the services available from South Gloucestershire libraries including Open Access is available at www.southglos.gov.uk/librarychanges or call 01454 865022.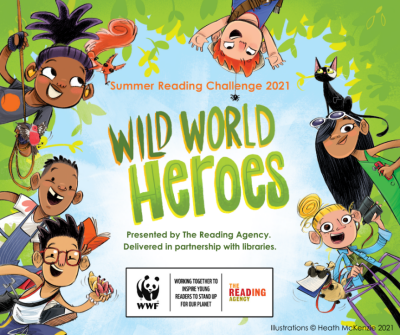 Wild World Heroes, Summer Reading Challenge 2021
Pack your bags, we're headed to the library to join Wild World Heroes, Summer Reading Challenge 2021!
To get involved, children read 6 books over the summer holiday and collect stickers to complete their special Wild World Heroes poster to get a medal and certificate. It's FUN and FREE to take part.
Join the Wild World Heroes for the Summer Reading Challenge at a South Gloucestershire library from Saturday 10 July to Saturday 11 September, and discover how you can make a difference to the environment too.
Please encourage your children to visit the library and sign up and see the difference the Summer Reading Challenge makes to their reading.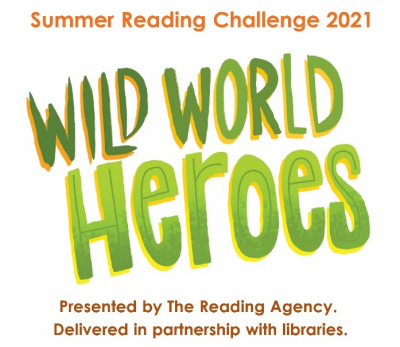 "My Child's reading abilities have grown leaps and bounds!"
(Parent)
"My children love doing the reading challenge each year. Getting the medal and certificate is a real incentive to keep reading."
(Parent)
NEW this year, there is also the Mini Challenge specially designed for pre-school children.
Pick up your FREE craft bag of awesome animal activities to make at home when you join Wild world Heroes.
Find out more at www.southglos.gov.uk/librarychanges.


#WordOnline – author events programme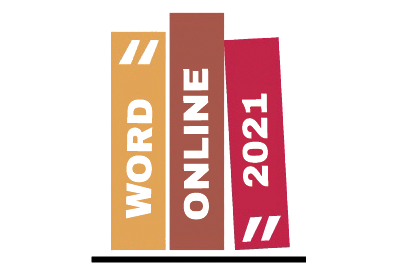 We're working with Literature Works and the South Western Regional Library Service on an exciting programme of online author events celebrating diverse voices.
Running until 28 October, each event will be hosted by a library from across the South West.
See the calendar for individual event details.
Find out more and save your virtual seat now at http://bit.ly/LWword.


Books to help you look after your wellbeing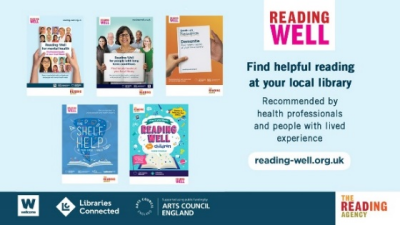 Now more than ever many of us find ourselves needing a bit of support and advice to get through difficult times.
We have the expert endorsed national Reading Well collections of books for all ages on mental health topics such as stress, anxiety, depression, bereavement and grief free to borrow and reserve.
Find out more at www.southglos.gov.uk/librarychanges.


Use the Library Online
Our free online library is always open 24/7: eBooks, eAudiobooks, eComics, digital magazines and newspapers continue to be available for library members to download anytime - www.southglos.gov.uk/eresources has all the details.
It now also includes Who Else Writes Like?, and for children, Who Next? where you can find authors who write in a similar way to those you have already enjoyed reading. Simply log in with your library card number and select South Gloucestershire.
If you are not already a library member you can join online at bit.ly/joinLW - membership is free.  You will receive an Online Membership number which will work for our digital services right away. Please enter an email address when you register for greater control of your account.


Libraries near Yate: